Tooth Crown And Dental Bridge Dentistry In Fresno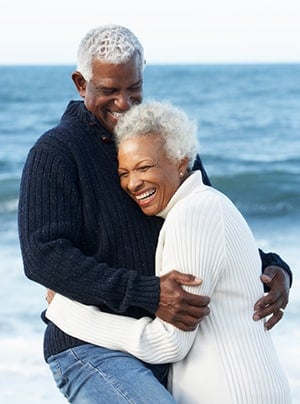 Two of the greatest tools in a modern dentist's toolbox are dental crowns and dental bridges. Between the two of these treatments, our team in Fresno can help many smiles function better, look great, and feel just right. In some cases, dental bridges and dental crowns are even used together to achieve outstanding results.

What are Dental Crowns?
A tooth crown is a synthetic tooth cap (which you may have even heard called a cap before) designed to fit over the top of a tooth.
There a number of benefits to getting a tooth crown, including:
Protection | If you have a tooth that received a root canal, in most cases the tooth will need a tooth crown to provide additional protection. Besides root canals, if one of your teeth ever becomes damaged, porcelain crowns from Mirelez Wellness Dental near Clovis, CA can give them the extra protection they need.
Cosmetic | If you have teeth that have become discolored, misshapen, broken, chipped among other issues, in many cases porcelain crowns can be used with excellent results. Our porcelain crowns are beautiful and look just like your natural teeth. Each of our porcelain crowns are custom made for the patient who ordered them.
Dental Implants | If you receive a dental implant to replace a missing tooth, a dental crown can be anchored to the implant effectively creating a "new" tooth.
Dental Bridges | In many cases, dental crowns are used to provide support to a dental bridge on either side of the bridge.
What are Dental Bridges?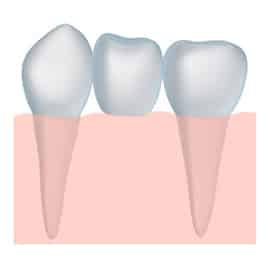 Dental bridges, or tooth bridges, are special dental appliances designed to replace an area of missing teeth. Often tooth bridges are referred to as fixed partial dentures because they're made to be semi-permanent and are bonded tooth crowns, existing teeth, or even implants with crowns.
Our dental bridges are designed to look like natural teeth and come in a few different types including:
Conventional Fixed Bridges
Cantilever Bridges
Resin-bonded Bridges
Whether you need a dental bridge, a tooth crown, or even both, our team has the skill and know-how to provide you outstanding, top quality dental care, near Clovis. Having missing or damaged teeth can be a great source of social and physical discomfort, and our team will do their very best to provide you compassionate dental care with great results.
Contact Us Today!
Have any questions about dental bridges, or dental crowns? Give us a call today and schedule an appointment with Dr. Mirelez if you are in the Fresno area, including Clovis and Madera!