Mercury-free Dentistry Here In Fresno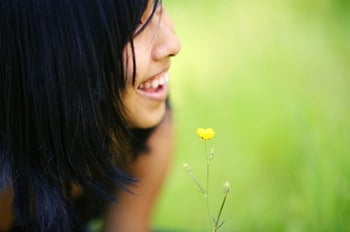 At Mirelez Wellness Dental near Clovis and Madera, we work with the whole health of our patients and their families in mind. This is because be believe in holistic dentistry, which works not only for your oral health, but your overall health too.
Holistic dentistry, also known as biological dentistry, believes that your oral health is intrinsically tied to the health of the rest of your body, so if your oral health is bad, the rest of your body suffers. We want our patients to have the best of health, so we strive to integrate this mindset in everything that we do at Mirelez Wellness Dental in Fresno.

As a holistic dentistry practice, we offer a number of services with your whole health in mind. Some of these services include:
Mercury Free Dentistry | Being a mercury free dentist we choose not to use mercury amalgam fillings, because they have been linked in a number of recent studies to causing health problems. Because we are a mercury free dentist, we offer tooth colored fillings that are completely mercury free.
Amalgam fillings removal | If you have old amalgam fillings, we can help you have them removed and replaced with new, safe tooth-colored fillings. Our tooth-colored fillings are durable and aesthetically pleasing.
Tooth extractions | If you have a problem tooth, sometimes the only option is to have the tooth removed. Often this is because the tooth has accumulated too much decay, which can then spread to other teeth, or into the rest of your health. By extracting a deeply troubled tooth, we can help you to stay happier, and healthier.
Soft Tissue Laser Dentistry | At our practice, we use an Aurora Diode Laser to perform soft tissue laser dentistry procedures. Our laser dentistry equipment allows us to perform soft tissue surgeries quickly with little to no anesthesia needed. With this technology, we are able to promote better overall health and a faster healing time.
Ozone Therapy | At our practice, we can administer ozone using our Ozone Generatore by Longevity. Using ozone, we can safely, and effectively re-mineralize your teeth. Ozone can also be used to reduce inflammation, sterilize infection and treat bad cells that are linked to serious health problems. Click here to learn more about Ozone Therapy
Nonmetal Zirconia Implants |Titanium Implants aren't the only option anymore. Here at Mirelez Wellness Dental we now offer Nonmetal Zirconia Implants. For those patients who may be allergic to titanium or even those who want metal free dentistry, this Zirconia Implant is a white ceramic implant that is placed at the same level of the gums and does not discolor them. Call us today to find out more!
---
Contact Your Fresno, CA Holistic Dentist Today!
Dr. Mirelez and his team are proud to be a holistic dentistry at Mirelez Wellness Dental because they truly care about the health of each of their patients. Have any questions about holistic dentistry, or any of our services in Fresno? Contact us today if you're in the area or nearby communities of Clovis or Madera!