Digital X-Rays and Intraoral Camera Technology in Fresno
At Mirelez Wellness Dental near Clovis and Madera, we stay current with dental science, and adopt the latest and greatest in new dental technologies so that our patients can reap the rewards that our team can provide. We feel that by providing the latest in dental treatments, that we can provide better care to each and every one of our patients.
We use a wide range of dental technologies to provide outstanding results for our patients. Some of these dental technologies include:
Intraoral Camera | An intraoral camera helps us take an even better look into our patients mouths, and improves our ability to diagnose and provide treatment. Using an intraoral camera also helps us show patients problem areas, as well as improvements from treatments easier and more effectively.
Digital X-Ray | You might remember at one time having to bite oddly shaped bits of film to do x-rays of your mouth. Thankfully those days are over. At our practice, we use a Schick 33 digital x-ray machine. The Schick 33 gets x-rays instantaneously. Now when you get an x-ray done, you can look at it with your dentist immediately. The Schick 33 provides greater detail, and allows us to sharpen and change the resolution of each image. With our digital x-rays, we can diagnose our patients even faster and provide even better treatment.
Air Abrasion | Air abrasion is a dental technology that helps us to remove decay from teeth without having to use a dental drill safely, and effectively.
CT Scanner | If we need to get a more detailed picture than we can from other methods, our team can use our CT Scanner.
Ozone Generator by Longevity | At our practice, we are proud to offer ozone therapy with our Ozone generator by Longevity. Ozone can neutralize bad cells, and kill decay causing bacteria. Using ozone, we can effectively treat periodontal disease, sterilize infections, and reduce tooth sensitivity.
Aurora Diode Laser | Our Aurora Diode laser is an advanced soft tissue laser that allows us to perform procedures quickly, and accurately with little to no anesthesia required. The Aurora Diode laser is so precise that we can perform soft tissue surgeries with minimal or no bleeding, and a fast recovery time.
Click here to learn more about laser dentistry
V2R "GuidedSMILE" | This new system for CT guided implant surgery allows Dr. Mirelez to utilize the latest technology to give patients implants and teeth in a day. It is now possible in a far easier, less expensive, more predictable and less invasive procedure. The final cosmetic result is stunning and life changing. Feel free to speak to some of Dr. Mirelez's patients who have taken advantage of this amazing technology.
Digital Dental Lab | Our in-house digital dental lab allows us to analyze your teeth, devise solutions, and create prosthetics right here in our office. We create digital impressions using our TRIOS intraoral scanner and customized crowns using our Zirkonzahn CAD/CAM milling technology. Our sophisticated equipment can provide the complete treatment you need all in one location!
Denture Repair Lab Many dental offices need to send your dentures off to a lab for repair or relining. Here in our Fresno location, however, we have an in-office lab that can do the job in just one day!

Whether you are in need of a tooth replacement, a fit adjustment, or a crack repair, we'll be able to do it for you while you're still in the office. Not only will that allow us to get your input during the process, but it also means you don't have to wait for lab results. You won't have to make multiple trips to fix your dentures.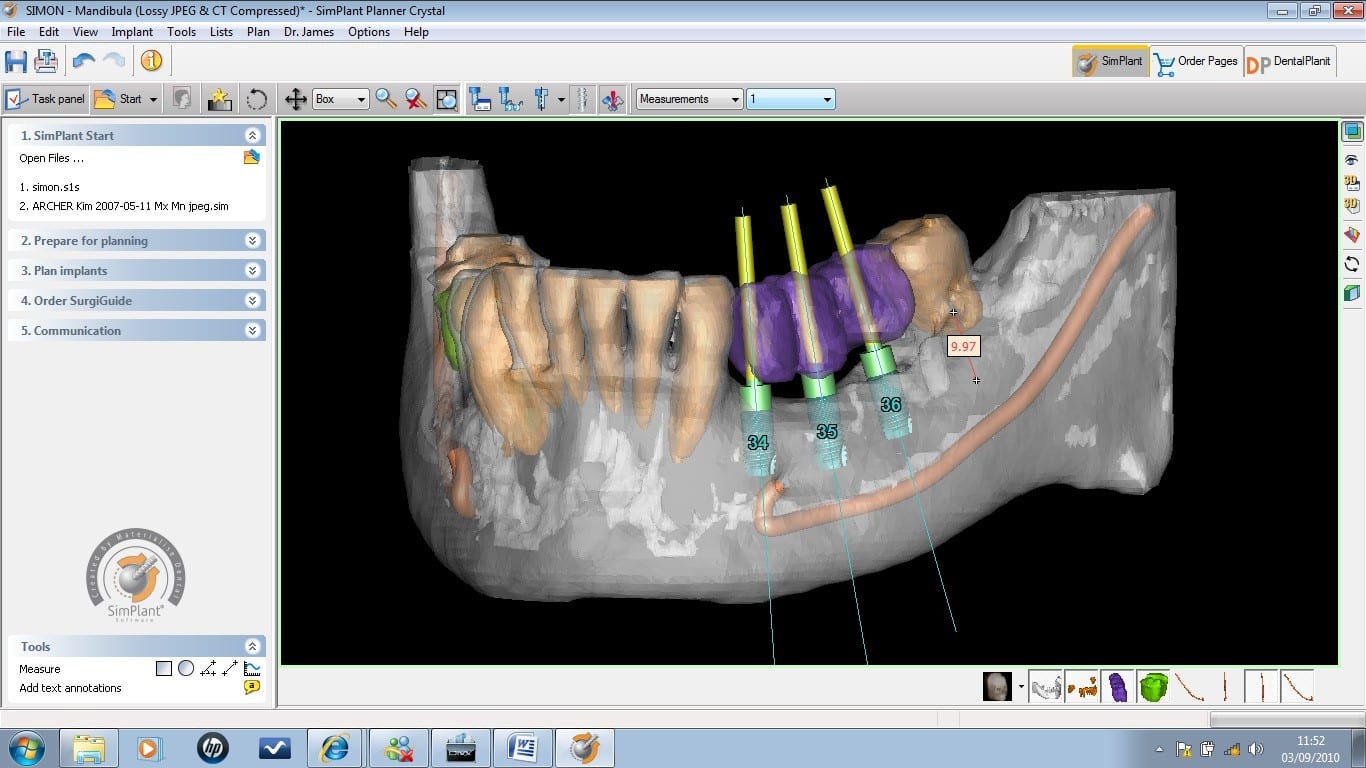 These just some of the excellent and innovative dental technologies we have available at Mirelez Wellness Dental. We want you and your family to have smiles that will last you a lifetime, and with the help of modern dental technology, we hope to help you accomplish this fantastic goal.
Contact Us Today!
Have any questions about the dental technologies we use in Fresno? Contact us today if you are in the Fresno, CA, area, including Clovis and Madera!