Periodontal Disease Treatment In Fresno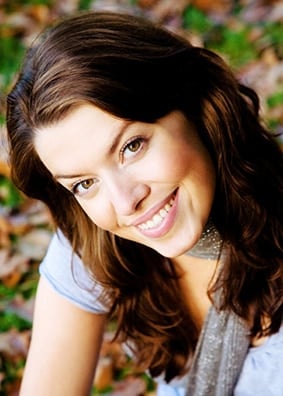 One of the most common dental afflictions across the country is gum disease, which is said to be suffered from by as many as eighty-percent of Americans at one time or another. Gum disease (which is also called periodontal disease) is an inflammatory condition usually caused by bacteria – such as plaque – that can cause from bleeding of the gums to jaw deterioration in severe cases.

Gum Disease Symptoms
Bleeding of the gums is usually the first sign of periodontal disease, but there are other signs to look out for as well. If you are experiencing the following symptoms, or especially combinations of the following symptoms you may be suffering from a form of periodontal disease:
Longer appearing teeth (which is caused by tissue deterioration around the teeth)
Loose feeling teeth (which is usually also caused by tissue deterioration around the tooth)
Pus that is around teeth near the gums
Gums that appear to be pulling away from teeth
Breath that is foul or bad smelling
Gums that bleed easily, and/or frequently
Risks of Gum Disease
Having gum disease can be a real problem, and can lead to other health problems too. In a number of recent studies, gum disease has been linked to a variety of problems including:
Premature birth
Complications with diabetes
Heart disease
Cancer
Stroke
Rheumatoid Arthritis
Gum Disease Treatment
At Mirelez Wellness Dental near Clovis and Madera, we can help patients suffering from periodontal disease to get their oral health back on track with effective and safe gum disease treatment. With gum disease treatment at Mirelez Wellness Dental our team uses the latest in dental technology and techniques to combat this terrible disease.
For gum disease treatment our team frequently uses OralDNA, ozone protocol and soft tissue lasers. By using OralDNA and these other modern dental technologies, we can help our patients effectively manage and fight periodontal disease. We are thrilled to be able to help our patients get their gums back to being healthy again.
To read more about ozone protocol, download the ozone brochure here.
Contact A Gum Diesease Specialist Today!
Have any questions about gum disease treatment or periodontal disease? Contact us today and schedule an appointment with Dr. Mirelez if you are in the Fresno area, including Clovis and Madera!
K. Kasparian
I recently underwent a gum treatment that will take six months to complete. At first I was reluctant, but because I do have a family history of gum disease, I started the treatment. I am pleasantly surprised how well it is going! I think I have one more treatment & I'm so glad I did it. My gums feel stronger and for a lifetime of tenderness and bleeding, that all disappeared. I am very happy I am doing this treatment and would recommend it who is also considering it.
K. Kasparian