Mirelez Wellness Dental Team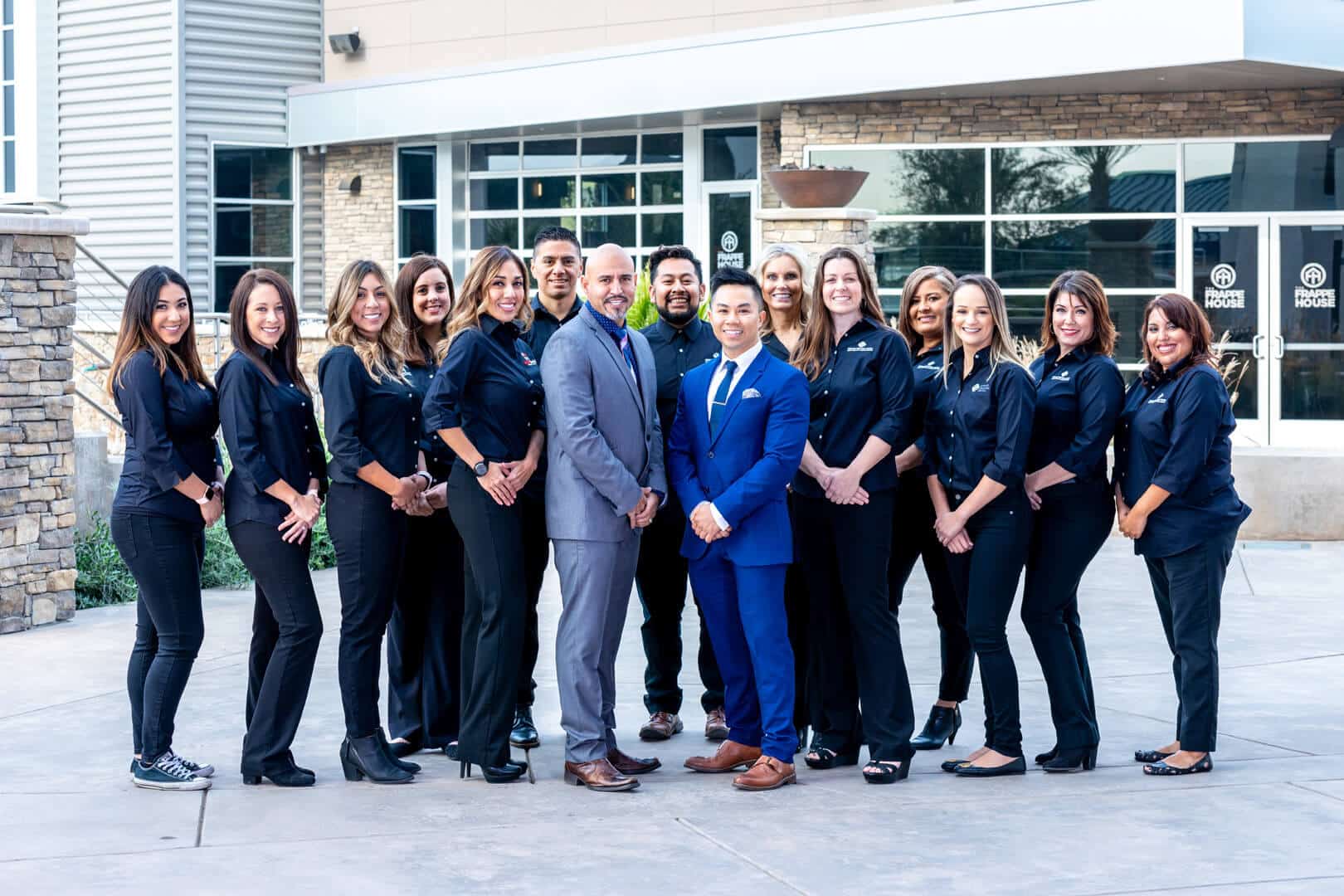 ---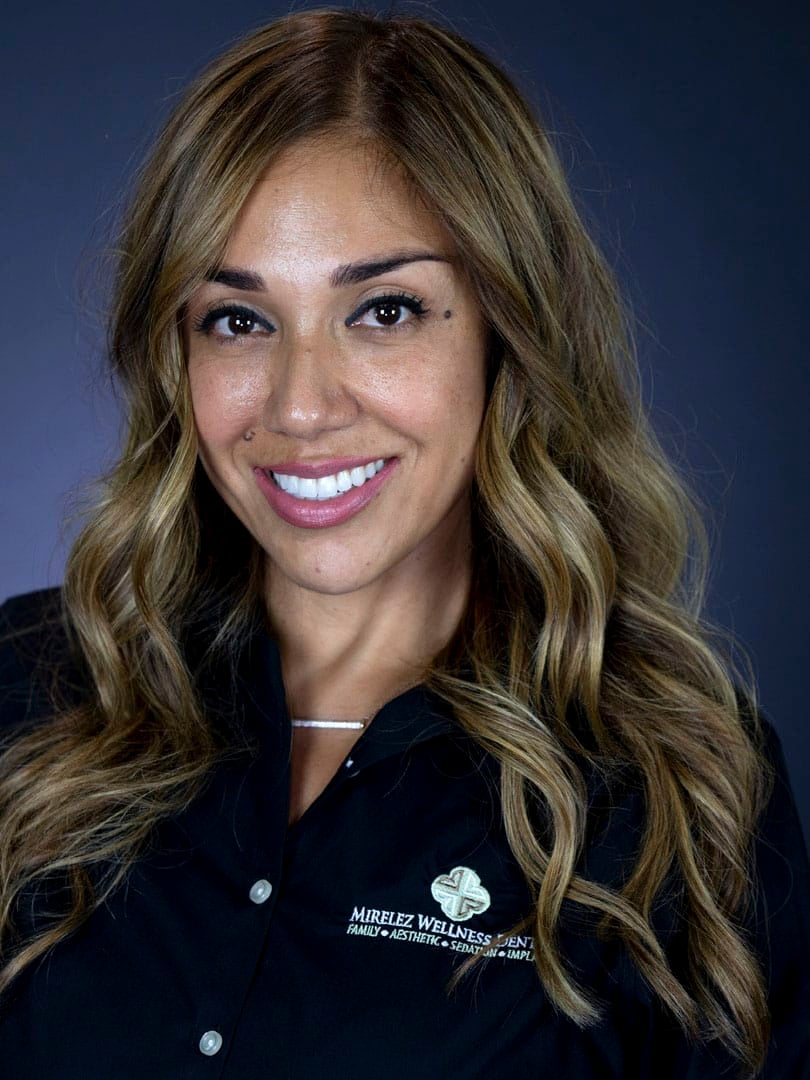 Cherie C., Office Manager / RDA
Cherie is the Jack of all Trades!!We call her Little Mirelez… "The Girl Version." She has a contagious, positive energy that she loves to show. Her willingness and ability to work with our patients on a personal, financial, and emotional level is unmatched. She lights up a room with her smile and has a heart of gold. Cherie is devoted to her family and brings that love and compassion to work, creating a home-like feel for our patients and team. "Our team is one in a million. The Best Team Ever!"
---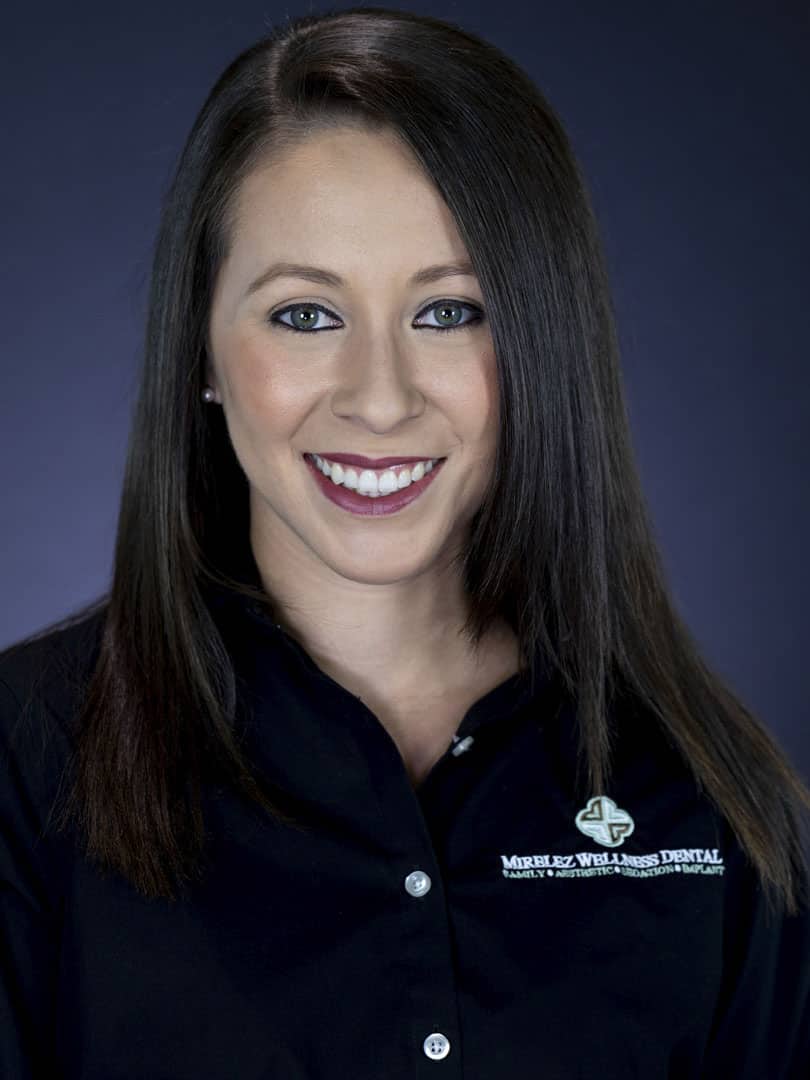 Rebekah Z., Marketing Specialist
Rebekah has a passion for both dentistry and marketing. She is the first point of contact you will experience when scheduling online. "I love being able to be a part of our patients dental experience and transformation from start to finish. Being able to change our patients lives through their smile is absolutely heartwarming. The best part of it all is working for someone who always puts god first and being a part of a team that treats you like family." In Rebekah's free time she enjoys traveling the country with her fiance and daughter from rodeo to rodeo.
---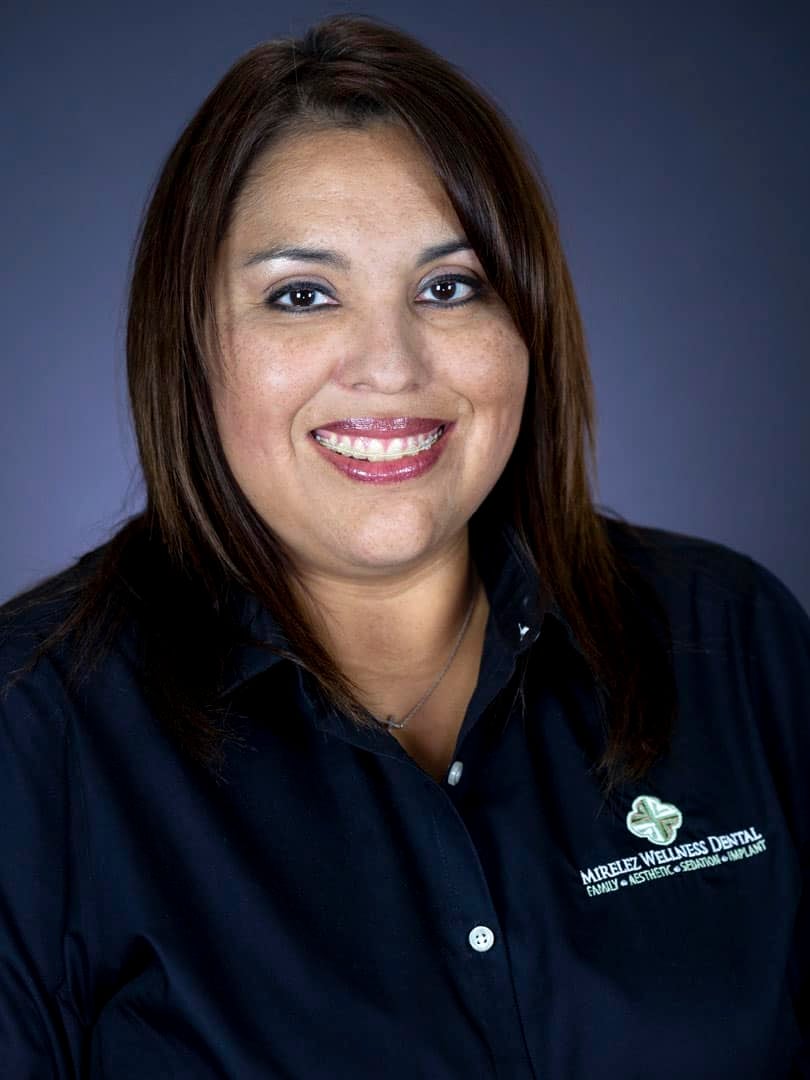 Veronica P., Treatment Coordinator
Veronica loves Dentistry because of how it changes peoples lives. "I love seeing the smile on patients faces when they see their new smiles for the first time. Dr. Mirelez has made me grow as a person and I have learned so much from him." Veronica loves spending time with her husband and 2 kids, Rhiannon & Ej. Her hobbies are hanging out with family and friends and traveling for her sons soccer games.
---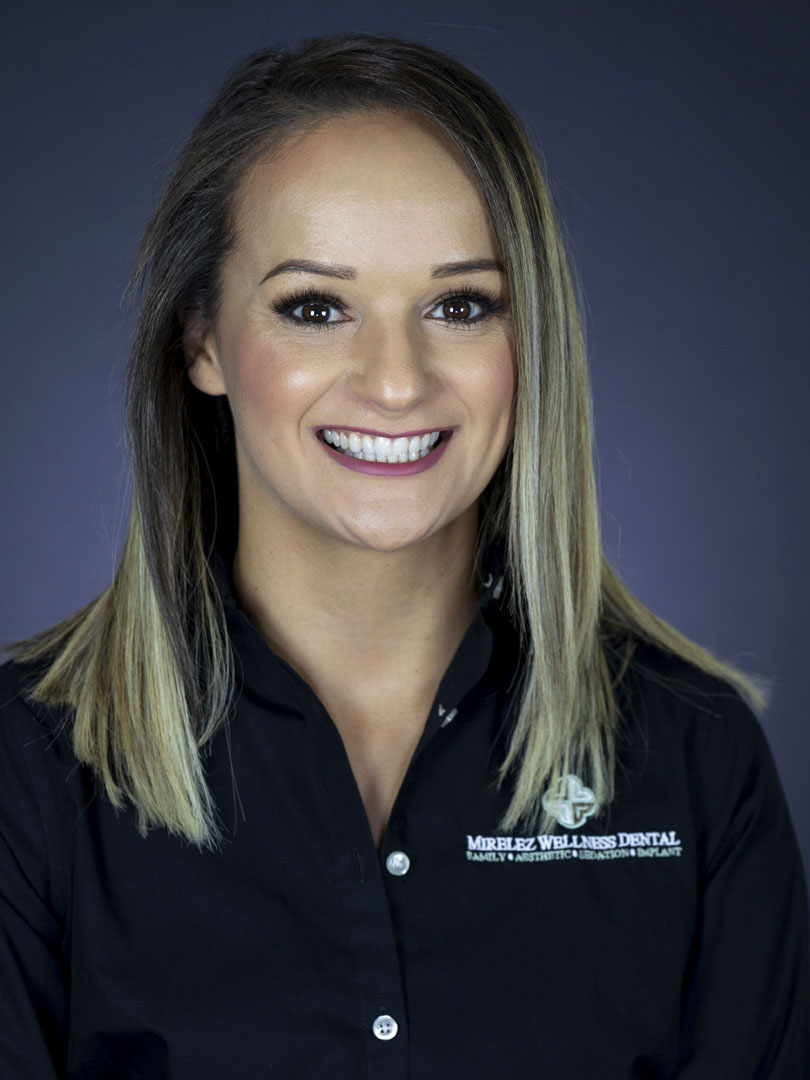 Judy F., Patient Coordinator
"We are not a team because we work together.  We are a team because we trust, respect and care for each other." -Vala Afshar.  This is true of our team.  We have smart, talented and skilled individuals.  We each have our own strengths and together we take great care of our patients.  However, my favorite part of our team is that we really are a family.  We encourage and support each other in and out of the office.  We go above and beyond not only for our patients, but each other as well.  The atmosphere in the office is fun, respectful and caring- and I think anyone who walks in the door can feel that." Judy enjoys spending time with her husband, family and friends.  She likes baking, cooking and reading or listening to audiobooks.  
---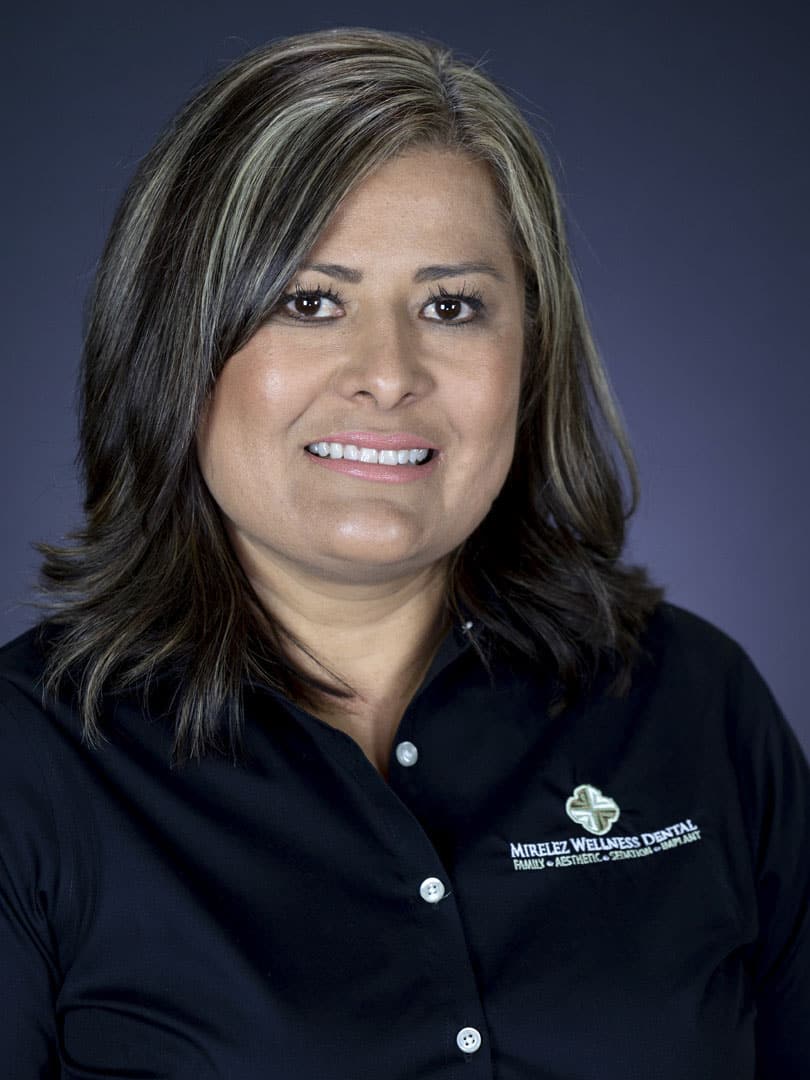 Elena C., Hygiene Coordinator
"What I love about our Doctor's and Team is that we ALWAYS put our patients needs first. We care for our patients as they are part of our dental family. Our team goes above and beyond to work together. Our team truly cares about one another and we enjoy having so much fun as we work." Elena loves spending time with her children, family and DOGS. They enjoy hikes, camping and road trips.
---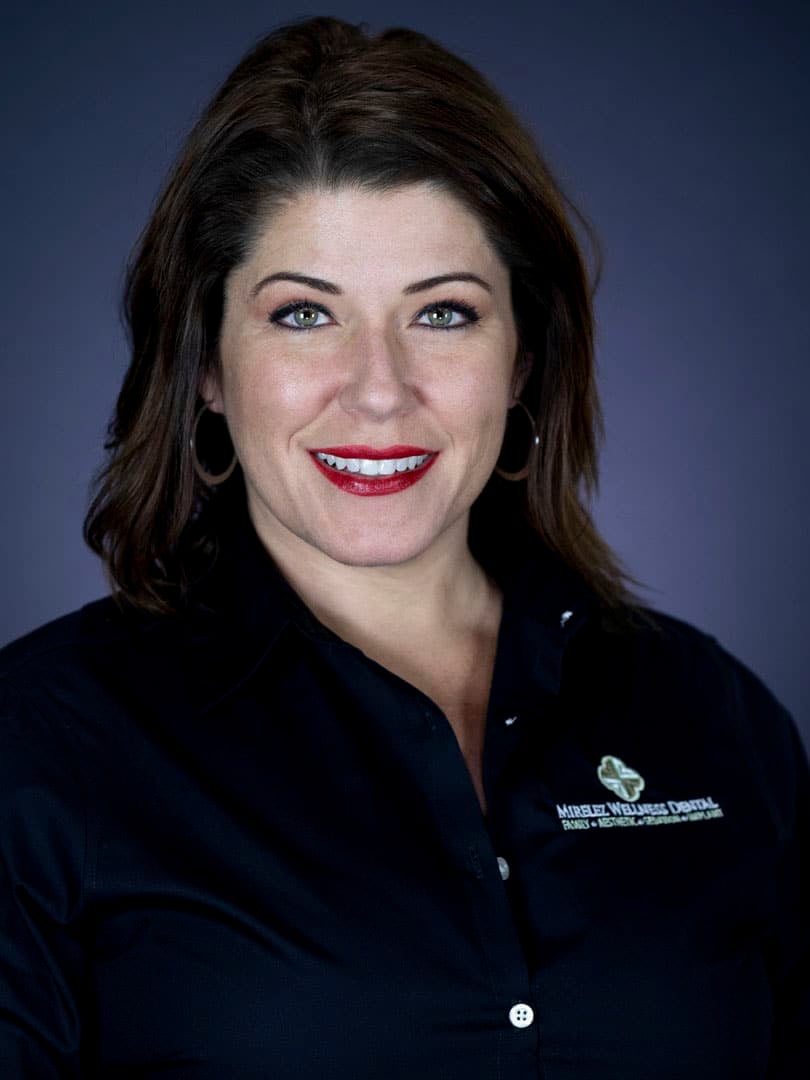 Nancy F., Project Manager / Registered Dental Assistant
From chairside assisting, to dental lab and admin, Nancy has worked in many different facets of the dental field. "After having experienced how other practices serve and treat their patients, I can really appreciate the level of care that our team provides. It's special; we genuinely care about each and every person that walks in the door. "  Nancy loves traveling and camping with her family, fishing and watching horror movies.
---
Grecia S., Registered Dental Assistant
"Choose a job you like, and you'll never have to work a day in your life." Dentistry really puts that in perspective for me! I love what I do and enjoy all the challenges we get every day and the amazing opportunities we get to learn. I aspire to grow to my full potential in this field. I enjoy giving people their confidence back and educating them to make better decisions. On my free time, I enjoy taking spontaneous trips with my family and watching movies. I love trying new foods and taking nice walks. ​ "I was created to help create beautiful smiles."
---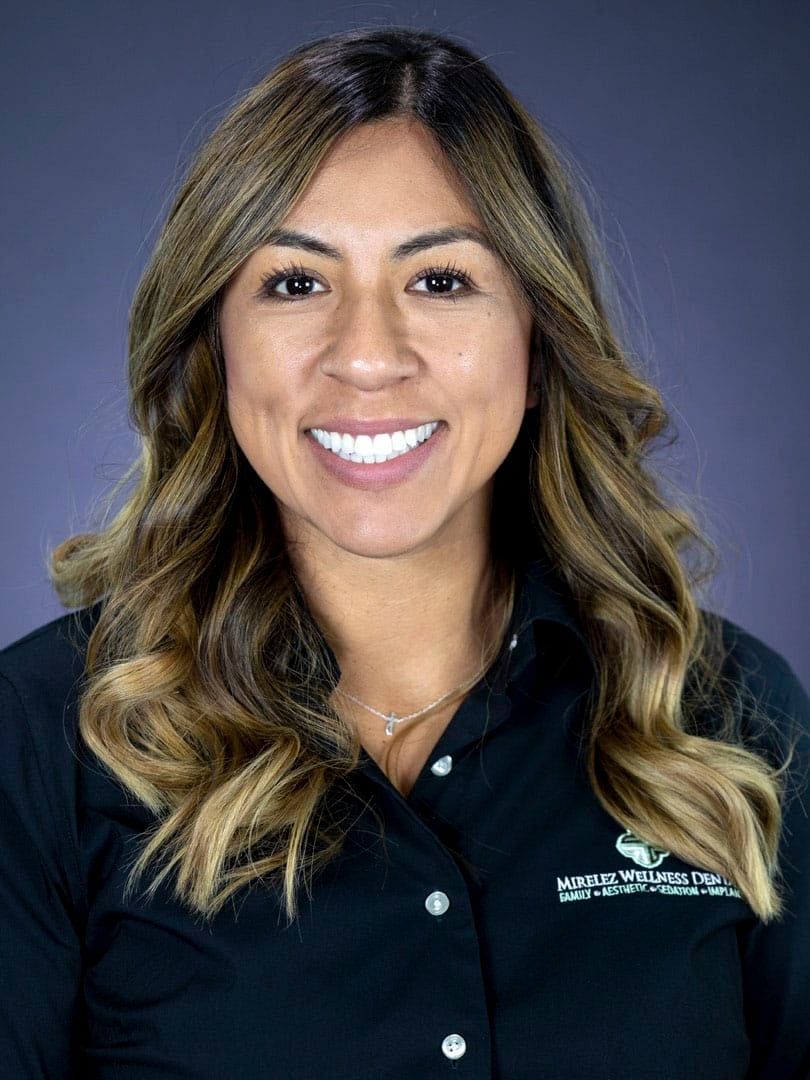 Yolanda E., Registered Dental Assistant
Yolanda enjoys working at Mirelez Wellness Dental because she enjoys listening to patients' stories and being able to fulfill their needs and desires. Giving patients their confidence back and seeing how we can change their life is incredible. "I love what I do and will continue to do what I can for our patients. Our team is amazing they will go above and beyond to help our patients as well as each other."  Yolanda enjoys spending time with family and friends. Taking trips and creating memories 🙂 living life to the fullest.
---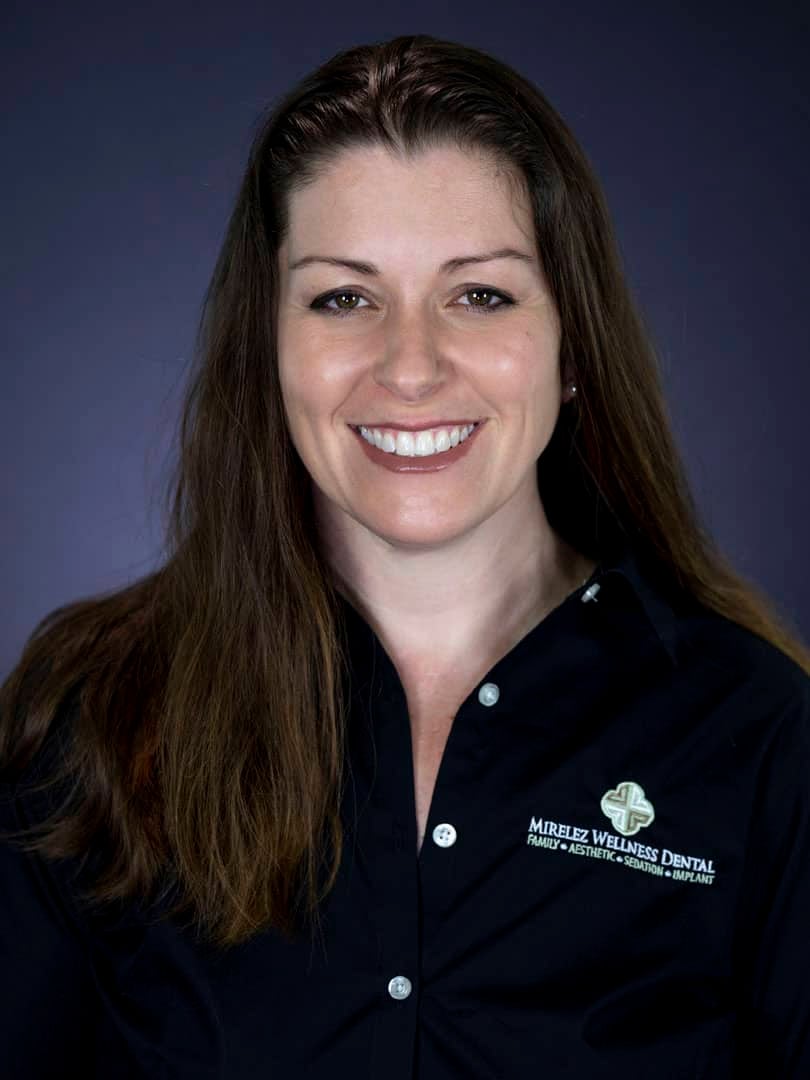 Amy M., Registered Dental Hygienist
Amy has been an RDH (Registered Dental Hygienist) for over 18 years. Amy's first Dental Hygiene job was with the practice before it became Mirelez Wellness Dental. She enjoys spending time with her family, gardening, pets and working on community improvement projects. She is a people person and it is the reason she became a Dental Hygienist. The most important thing to her is that her patients feel comfortable in her care and understands the she truly cares about their overall welfare and that their dental health improves not only their physical health, but emotional health as well.
---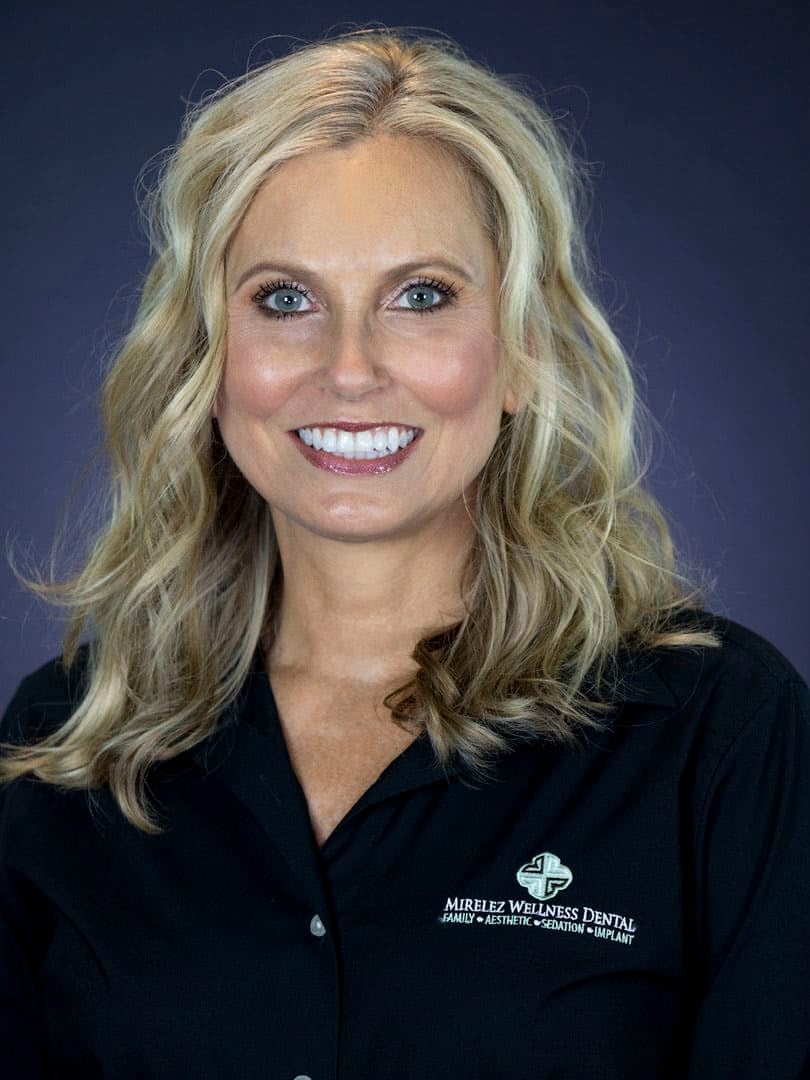 Lisa C., Registered Dental Hygienist
"What I love about dentistry is knowing I am helping others improve their quality of life. Dr. Mirelez is very caring and provides a fun working environment that our patients appreciate. I enjoy knowing that Dr. Mirelez is always striving to improve and learn the latest technologies available." 
Lisa enjoys spending time with her husband and two daughters. She likes taking road trips, going on adventures, outdoor activities, such as hiking, going on walks and bike rides. Lisa's happy place is anytime spent at the ocean. She loves the palm trees, ocean breeze and salty air.
---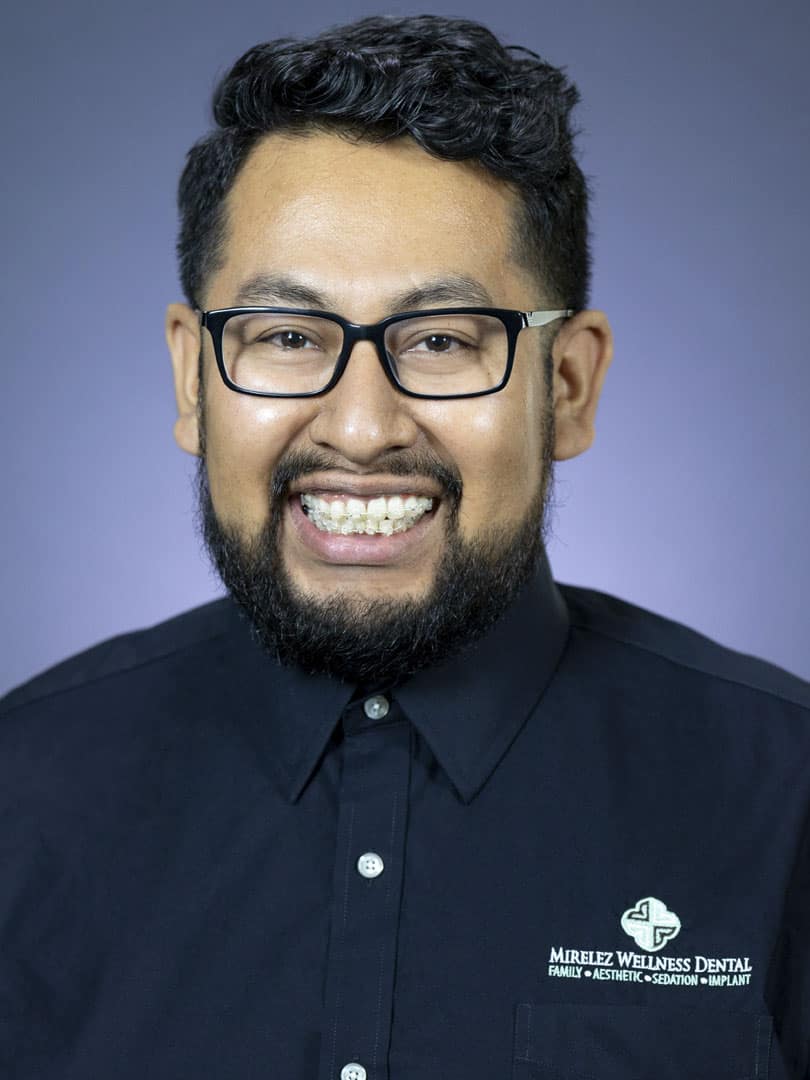 Ed M., Lab Technician
Ed enjoys working at Mirelez Wellness Dental most of all because of the smiles on the patients face and knowing they can once again have confidence in smiling. "Patients are so happy when they leave and it's a great feeling being able to part take in the process that can change a person's life. The team is enjoyable to work with and very close." Ed loves spending time with his nephews, brothers, and wife. His hobbies include trail running, relaxing with his family and playing or watching soccer. Ed also likes taking spontaneous road trips.
---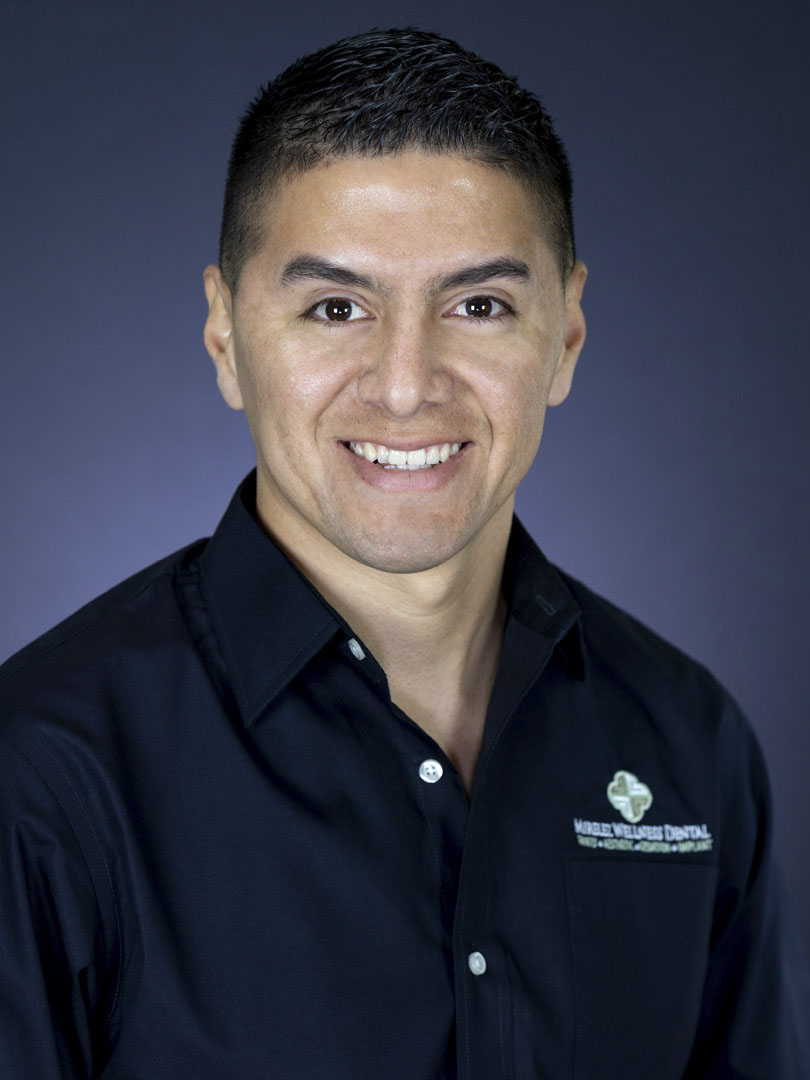 Fernando P., Lab Technician
Fernando loves dentistry because of all the technology he gets to implement with patients. "I have passion for my work, and I feel very happy when I see new smiles on our patients. I love seeing and being able to change our patients lives. I feel that I have a great team around me." Fernando loves spending his free time with his kids and wife. He has a passion for soccer and loves getting to play every Sunday.
---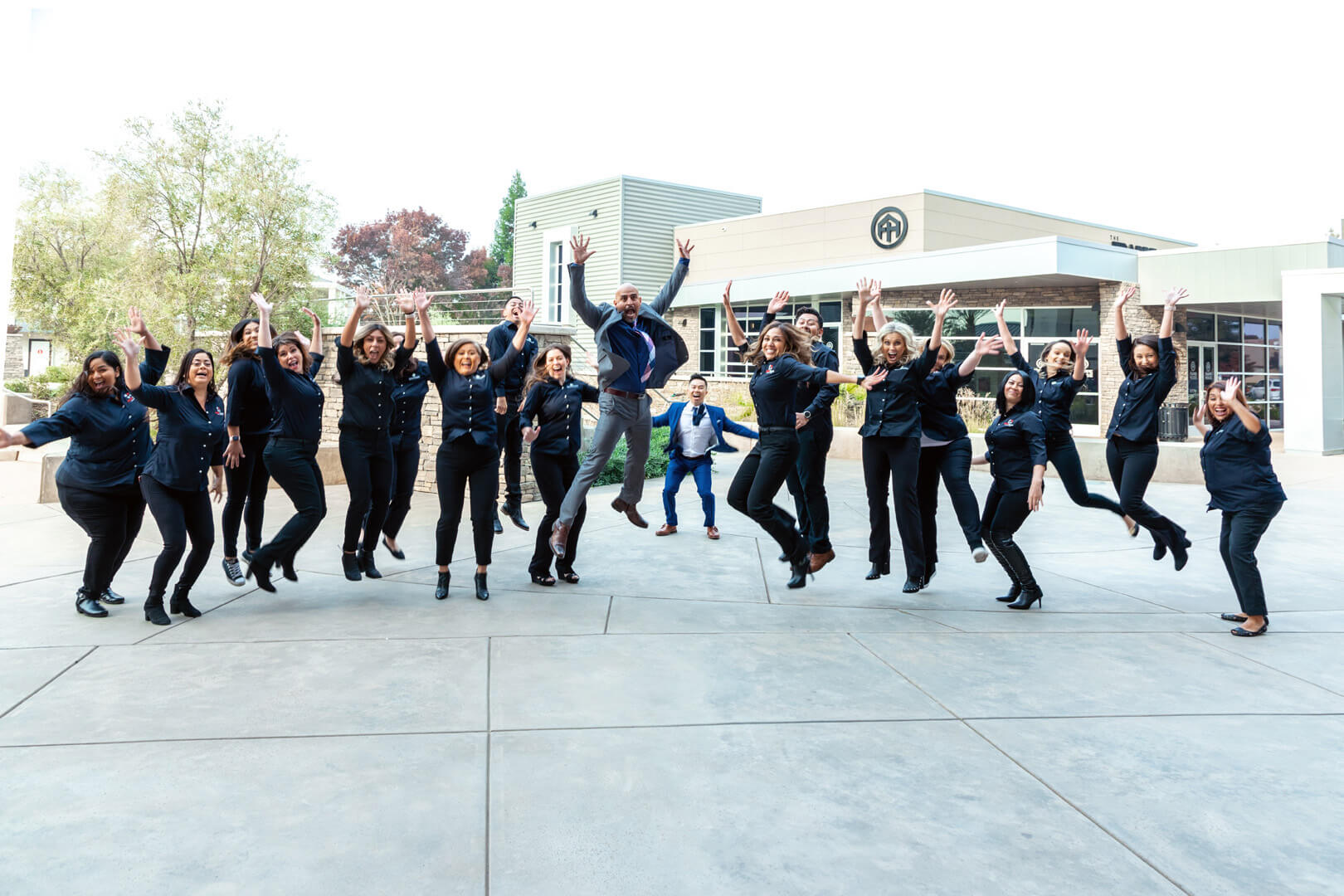 ---
---