Dental Insurance and Billing
Unfortunately, our office is not a medi-cal or HMO provider at this time. However, we have the ability to bill all PPO insurance policies. Please keep in mind that our office will check your benefits and bill your insurance provider as a courtesy to you.
We will present you with a treatment estimate before any procedure is done. We try to get your estimate as close as possible, but we are not guaranteed to be given the most accurate information when we call and verify your benefits. Insurance is not a guaranteed form of payment and it is you, the patient's sole responsibility to pay for all treatment done in our office shall your insurance policy deny a claim.
Payment for your services are due as they are rendered. If you have a financial condition that prevents you from keeping your account current, we will gladly discuss the different financing options we have available to you in our office.
Dental Payment Options
We accept checks, cash or credit cards and we also offer a flexible payment plan. We are happy to file insurance claims for your reimbursement, as long as you are free to choose your own dentist. Please see our Financial Coordinator for details.
VIP Membership Savings Plan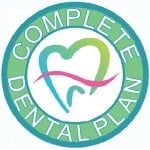 Introducing an exciting way to offer dental benefits to your family, friends, or employees without the expense or hassle of insurance companies. VIP Membership Savings Plan saves you or your business thousands of dollars per person while providing quality, lower-cost dental care.
With traditional insurance, people deal with monthly premiums, complicated claim forms, limitations, and annual maximums. CDP makes it simple. For a nominal annual membership fee, you can cover preventive care in full for the entire year and provide significant discounts on all further treatments including cosmetic, laser, implant, and other major procedures.
Best of all, there are no third parties, waiting periods, or confusing restrictions. All patient and plan support is handled quickly and easily at Mirelez Wellness Dental.
If you are an EXISTING PATIENT:
Periodic Check Up X-Rays (7):
$98
Periodic Oral Exam (2 per year):
$144
Basic Dental Cleanings (2 per year):
$248
Fluoride Varnish (2 per year):
$56
Total WITHOUT CDP:
$546
Total WITH CDP:
$370
Savings with CDP: $176 per year
If you are a NEW PATIENT:
Full Mouth X-Rays:
$152
Comprehensive Oral Exam:
$107
Periodic Oral Exam:
$72
Basic Dental Cleanings (2 per year):
$248
Fluoride Varnish (2 per year):
$56
Total WITHOUT CDP:
$635
Total WITH CDP:
$370
Savings with CDP: $265 per year
The fee for the 12-month individual membership is $370.00. Additional family members may join for an annual membership fee of $320.00 each.
Click here to learn more about our Dental Savings Membership Plan
Additional CDP Member Benefits:
No fee for emergency visits during business hours ($140 savings).
No fee for problem focused x-rays ($67 savings).
**20% off dental procedures:

Periodontal Disease Treatment (i.e., Deep Cleanings, Laser and Ozone Treatment)
Restorative Treatment (i.e., Crowns, Fillings, Dentures)
Cosmetic Treatment (i.e., Veneers, Bleaching, Bonding)
*VIP Membership Savings Plan is available to patients with dental insurance, but only takes effect after the insurance maximum is reached. Many families and companies are eliminating dental insurance and replacing it with cost-effective VIP Membership Savings Plan.
**20% EXCLUDES Implant and Orthodontic Treatment
**20% – NOT valid with any other discount promotion, financing or financial arrangements.
Dental Financing Options
CareCredit

CareCredit is available to help you pay for treatments and procedures your insurance does not cover. CareCredit offers No Interest* financing or low minimum monthly payment options so you can get what you want, when you want it. You can even use CareCredit for your family and favorite pet.
With three simple steps, including an instant approval process, it's easy to apply for CareCredit. After you're approved, you're free to use CareCredit for the services you choose including LASIK, veterinary, dentistry, cosmetic, hearing aids, and more.
CareCredit is endorsed by some of the most credible organizations specific to each healthcare profession we support. And, CareCredit is a GE Money Company, so you know you can count on them. For over 20 years, CareCredit has been helping over five million cardholders get the healthcare treatments they want and need.
LendingClub Patient Solutions
Our practice is pleased to offer flexible payment plans through LendingClub Patient Solutions. LendingClub Patient Solutions offers:
Patient-friendly, True No-Interest Plans with no retroactive interest
Plans with low fixed rates & low monthly payments that never change over the life of the loan
No upfront payments
No repayment penalty
It's easy to calculate your potential monthly payments. Simply complete a short application that displays fixed rates and monthly payments available for Extended Plans, all without impacting your credit score.
For more information, simply ask our Financial Coordinator or visit lendingclub.com/patients
Patient Preferred Financial Services


Patient Preferred Financial Services (Patient Preferred) allows our deserving patients to afford the treatment plans they need for a healthy, confident and beautiful smile. Patient Preferred truly is unique and has helped many patients who haven't qualified for other financial assistance programs. This industry-leading program allows our patients to pay for care without having the hassle of invoicing, writing checks, dealing with the post office, or simply adding to common monthly hassles that come along with paying bills. Your treatment plan payment is automatically taken from your checking account when your checking account.
You can qualify for our program simply by your "ability to pay" without having to worry about outdated credit scores, large credit card charges, and damaging your credit score. Patient Preferred can qualify you right in Dr. Mirelez's office by evaluating your checking account history in just seconds.
A little short of cash for your down payment? No problem with Patient Preferred! It's the only program in the world that allows you to start making payments before you start your treatment plan, thus satisfying your down payment and securing your new smile without breaking your budget.
Patient Preferred helps thousands of deserving patients get the care they need every day. Ask our treatment coordinator today how this payment program can help you pay for your brand new smile tomorrow!