Dental Laser Technology In Fresno, CA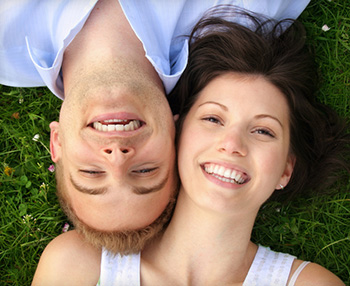 Have you ever felt like your smile had too much gum showing, and too little teeth? Does this make you feel like you have a "gummy" smile? Frequently those with "gummy" smiles feel embarrassed about their teeth, and smile and laugh less. If this sounds at all like you, you're not alone.
We understand that having a gummier smile can be a source of social discomfort, and because of this, we offer a wonderful technology that can help you have the smile of your desires. This type of technology is called laser dentistry.
At Mirelez Wellness Dental near Clovis and Madera, we offer laser dentistry as a way to treat gummy smiles, as well as facilitate a number of other dental treatments to help your smile be at its best.
Benefits & Advantages of Laser Dentistry
Laser dentistry has a number of benefits, some of them including:
Dental treatments using our dental laser are almost completely painless.
As a dental laser works, it also seals the tissue which is being treated. This means faster healing times, and a quicker time to a healthy, beautiful smile.
Laser dentistry treatments can be performed in the comfort of Dr. Mirelez's Fresno dentist office.
Dental laser procedures have a lower risk of infection due to the precision of the laser and the faster healing times.
Gum Contouring & Reshaping
Our team uses a soft tissue dental laser for laser gum reshaping treatments in Fresno. This soft tissue dental laser is a very effective and safe way to treat a gummy smile, and follows a simple process. This process goes a bit like this: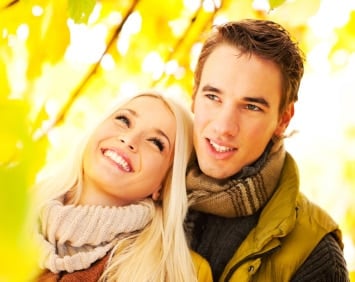 After determining with you where to recontour your gums, one of our skilled team members will gently use the soft tissue laser to carefully remove excess gum tissue.
As the laser removes the excess gum tissue, it seals the affected area making your treatment fast healing, sanitary and safe.
After the excess gum has been removed, more of your beautiful, natural teeth will be visible in your smile.
Gum recontouring is not the only treatment we use a soft tissue dental laser for at Mirelez Wellness Dental. In fact, we can use laser dentistry in a wide variety of effective and exciting ways, from gum recontouring to gum disease treatment, frenectomies, and more.
Dental Frenectomies in Fresno, CA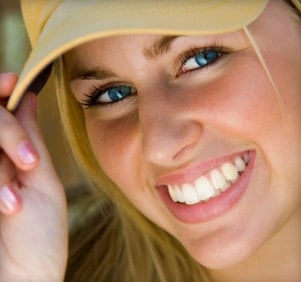 A frenectomy is a common laser dentistry procedure wherein frenum or frenulum tissue in the mouth is cut in order to allow for more mobility of the tongue or lips. A laser frenectomy reduces the risk of blood loss or infection that may be present during a traditional frenectomy, as healing times are much quicker. A frenectomy can be performed in-office by your dentist and help with speech development or help to make room for dentures or other dental work. There are two main types of dental frenectomies performed using dental laser technology in our office:
Lingual Frenectomy | A lingual frenectomy is a procedure used to treat the condition known as "tongue-tie." This type of frenectomy is performed by using a dental laser to precisely cut the frenum tissue that connects the tongue to the bottom of the mouth. A lingual frenectomy procedure is very fast and very simple and can help patients who are suffering from tongue-tie find quick relief.
Labial Frenectomy | A laser frenectomy procedure can also be performed to help patients experiencing "lip tie." A labial frenectomy frees up the tissue that connects the upper lip to the upper gums. Lip tie can lead to more oral hygiene problems as well as other periodontal issues, such as gum recession when are left untreated. A labial frenectomy is a routine procedure that only takes a few minutes to complete.
Here at Mirelez Wellness Dental, our team uses the latest in laser dentistry technology to perform routine tongue tie and lip tie surgeries on patients 18+ years and older. If you or someone you know is in need of an adult frenectomy, contact our office in Fresno today!
Contact Us for Laser Dentistry in Fresno!
We are proud to be able to offer this fantastic treatment option to our patients, and have seen the wonderful results treatments with a soft tissue laser can have. Have any questions about laser dentistry, or about any of our other treatment or cosmetic services? Contact us today if you are in the Fresno area, from Clovis to Madera!