Fresno Dental Patient Comforts and Amenities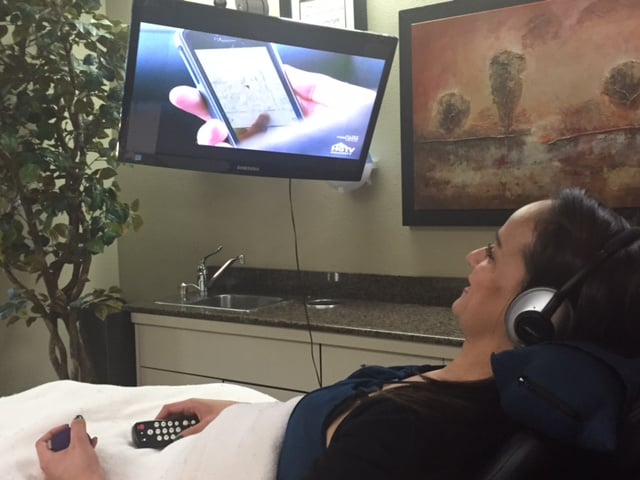 From the minute you call or step into our unique, state-of-the-art dental office, you'll feel you are in the right place. I've carefully designed it to ensure your experience of dentistry is pleasant, enjoyable, and even fun (believe it or not).
You'll see that my team and I are committed to bringing you impeccable service and using a gentle touch. We've even developed a technique for getting you numb that's so good, you'll hear our clients say, "I didn't feel a thing". Some even laugh during it! (That sounds unbelievable but it's true.)
Three things top our agenda for each and every client:
A pleasant, enjoyable & fun experience
A promise to "Pursue Oral Health Excellence"
Personalized and comfortable care without judgement
We'll show you how to achieve the feel & look you've always dreamed about. You'll see how to make the most of a valuable asset—your smile—while ensuring your teeth are healthy, feel good, and last a long time.
Putting a smile on your face and helping it stay there is what we do.
Some of the patient comforts and amenities that we offer include:
Soft pillows
Comfy blankets
Bose headphones
Overhead monitor for TV and internet surfing
Stress balls
Knee pillows
Mini café
Our team truly cares about every single one of our patients, and want to make your visit a great one. Have any questions about our patient comforts and amenities? Give us a call today.