Find Your Dentist Near Madera Today
If you would like a dentist near Madera, Dr. Mirelez and his team are ready to help from the convenience of their office in Fresno. We are a full-service dentistry that offers dental services with your overall health in mind using the latest in dental technology.
As a dentist near Madera, Mirelez Wellness Dentistry we work hard to offer dental treatments that help our patients have beautiful and healthy smiles. Some of the types of dental services we provide from our Fresno office include:
---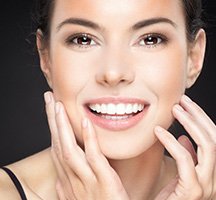 Cosmetic Dentistry | Our team are skilled at cosmetic dentistry services and offer a full range of cosmetic dental services. Some of the cosmetic services we offer include teeth whitening using KöR, ClearCorrect, beautiful porcelain veneers and even more.
Click here to learn more about cosmetic dentistry.
---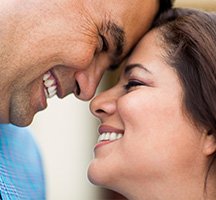 Holistic Dentistry | We choose to be a holistic dentistry and offer holistic services because we care about the overall health of our patients, not just their oral health. As part of our commitment to helping our patients be healthier, we keep our practice mercury-free and amalgam free too.
Click here to learn more about holistic dentistry.
---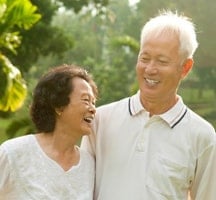 Restorative Dentistry | If you are missing teeth, you understand what a problem it can be. At Mirelez Wellness Dentistry we offer restorative dentistry services that can help restore teeth, and restore the beauty of your smile. Some of the restorative dentistry services we provide include dental crowns, root canal therapy, dental implants, dental veneers, dental bridges and more.
Click here to learn more about restorative dentsitry.
---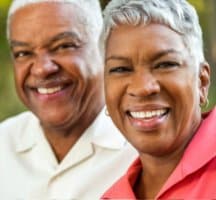 Dental implants | A dental implant is a titanium alloy post that is placed in the jawbone. Using a dental implant we can successfully replace missing teeth, and strengthen your jaw. By attaching a dental crown to a dental implant, we can effectively create a "new" tooth, replacing a missing one.
Click here to learn more about dental implants.
---
Contact A Dentist Near Madera Today!
As a dentist near Madera, we are pleased to accept clients from Madera, Fresno and beyond. If you have any questions about the dental services that we provide, or if you would like to schedule an appointment at our Fresno office, contact us today!
| | | |
| --- | --- | --- |
| Office Hours | Open | Closed |
| Monday | 7:00 am | 4:00 pm |
| Tuesday | 7:00 am | 4:00 pm |
| Wednesday | 7:00 am | 4:00 pm |
| Thursday | 7:00 am | 4:00 pm |
| Friday | 7:00 am | 2:00 pm |
| Saturday | Closed | Closed |
| Sunday | Closed | Closed |
Directions