Denture Services in Fresno, CA
Walk-In Denture Repair | Denture Repair Lab | Types of Repairs | Contact Us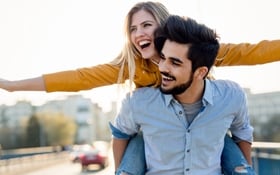 Dentures are an amazing way to bring function back to your bite, when most or all of your teeth have gone. They are custom-designed to fit you and only you. In fact, to many people, dentures come as a dental miracle.

However, dentures are prone to problems in much the same way that natural teeth are. Accidents happen, which may break teeth or crack parts of the denture apparatus. Your gum line may change, which requires adjustments to your dentures.
When such things happen, dentures become more trouble than miracle. Nevertheless, you still deserve perfect function and health from your teeth, whether they're natural or synthetic. Getting your health back is just as important now as it was when you first got your dentures.

Walk-In Denture Repair
If anything has happened to your dentures, you may be struggling to eat or even to speak clearly. In such cases, don't hesitate to contact Mirelez Wellness Dental!
You deserve wellness, and for that, immediate denture repair is vital. That's why we offer walk-in denture repair. Our Fresno location is prepared to fix broken dentures right here in the office.

Our Denture Repair Lab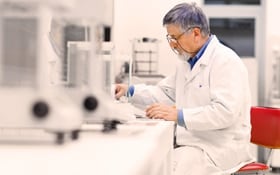 This lab is equipped with top-quality equipment and diagnostic technology, which allows us to take care of a wide variety of denture difficulties.
We work quickly because your health is our priority. With the lab here in the office, we can actually complete denture repair while you wait. No return appointments. No lengthy time without your dentures. No waiting around for the dental office to call you back.
Everything is convenient, without sacrificing any of our guaranteed quality.
What Can We Repair?
We work on dentures of any shape and size. We can adjust your dentures, either a partial apparatus or a complete set of replacement teeth. Whether you need emergency denture repair or a minor adjustment, we are here to serve you!
Cracks | If some portion of your dentures has weakened or cracked, we want to fix it before it gets any worse. Not only will this improve the function of the dentures themselves, but it will also help them to fit much more comfortably.
Broken Teeth | We will craft you a brand new tooth, for your denture set. The denture teeth will never be mass-produced or generic. Any replacement parts we make for your smile will be made to perfectly suit you.

Reline | Sometimes your gums and bone beneath the dentures will change over time. This can make dentures ill-fitting. They may rub uncomfortably, come loose in awkward places, or make chewing difficult. There are two ways to fix this: a soft reline and a hard reline.
The main difference between these two procedures is the material used in the process. Either way, both of them involve reshaping the surface of the denture apparatus, so it will once again fit comfortably.
Contact Us Today!
For emergency denture repair, call us right away! We'll get your dentures feeling and functioning as good as new, all with same-day service.