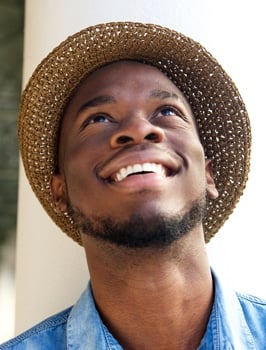 The dentist's office is sometimes seen as a painful and scary place. At Mirelez Wellness Dental in Fresno, we do our best to dispel that image with a welcoming atmosphere. Even so, when patients hear they need a root canal, a lot of them are going to get tense.
It doesn't need to be that way. With modern dentistry, a root canal isn't much different than getting a cavity filled.
A root canal is a procedure done to relieve dental pain, and to save a tooth. It usually becomes necessary when there is inflammation or an infection in the tooth's root. We clean the inside of the tooth by removing bacteria, soft tissue (called pulp), decayed nerve tissue, and any debris. The tooth is then sealed, and a crown is put in place.
We want root canals, and all other procedures, to be as comfortable as possible. An option we provide for patients with dental anxiety is sedation, in the form of laughing gas and oral conscious sedation. Both options are proven to be safe and effective.
In addition to root canals, Mirelez Wellness Dental in Fresno provides family and cosmetic dentistry. We are a mercury-free practice. Call our office today to schedule an appointment.
Contact Mirelez Wellness Dental:
Location (Tap to open in Google Maps):